For anyone who has been hiding in a cave these past few months, 4G (fourth generation of mobile standards) is the biggest thing to hit the mobile airwaves since …well 3G.
Here in The UK Here 4G is just another word for LTE but to confuse things, in the US, AT&T have been marketing an advanced form of 3G called HSPA+ as 4G in an effort to compete with rival network Verizon who offer genuine 4G.
3G is the radio spectrum that currently carries our mobile signal and data (most of the time) as you browse the web, chat or text here in Britain. 3G is to be thanked for growth in smartphones over the last few years because it made mobile browsing possible when it superseded the old technology called, wait for it … yeah you guessed it 2G.
Marketed as true mobile broadband, 4G holds the promise of speeds five times faster than 3G which will seemingly open up a whole other dimension of mobile use. In terms of speed, 4G is said to be equal to the average UK home broadband connection. Some of the main features that will be unlocked in super-smartphones by the presence of 4G include super-fast internet, HD TV and 3D TV streaming, Face-Time, VOIP, online multi-user gaming plus using your phone as a wireless access point.
But can't you already watch TV on your smartphone, use your phone as an AP, play games and make Skype calls? Of course you can, however; on the new 4G spectrum you will be able to do it so much more seamlessly than ever before. And let's be honest, most of us don't really use any of the aforementioned features or services because 3G just doesn't cut the grade for this kind of mobile internet use.
You are not going to wake up one morning to discover your phone has magically switched to 4G over night. In fact if you want to discover the joy of 4G any time over the next six months you will most likely need a new phone and possibly a new mobile network.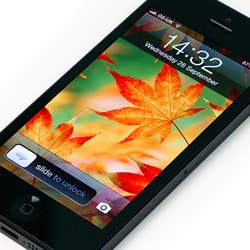 If you have an iPhone 5 or a Nokia Lumia 920 or 820 then you already have a 4G ready mobile phone. Wait! Don't jump for joy quite yet because your 4G mobile phone may not actually work on your mobile network! As things stand now, unless you are with EE, you will be stuck with the same 3G data speeds as the rest of us mere mortals until sometime around summer 2012 and even then there are problems in store for iPhone 5 owners.
If you do have a 4G device, it needs to be built to use the same 4G frequency that is being used by your preferred network provider. Although Vodafone, O2 and Three are not yet providing a 4G service, All iPhone 5 phones sold in the UK to date will only work on the 1800Mhz frequency currently used by EE which will be shared with Three. Yes, that's correct; the O2 or Vodafone iPhone 5 you bought will only be able to use the 4G service available on EE!
Everything Everywhere (EE) recently made its debut into the public realm by being the first UK mobile phone network to operate on the 4G/LTE spectrum. Far from being shy about it; they were eager to let us all know about it by blitzing our TV's with adverts depicting Kevin Bacon walking around the Coronation Street film set talking gibberish. Essentially EE are an umbrella company that represents the merger between Orange and T-Mobile which took place in 2010. As a result, T-Mobile and Orange customers can easily switch over to EE's 4G service part way through an existing mobile phone contract for a modest fee of £100.
There are only two more 4G frequencies up for grabs here in the UK, 800Mhz and 2.6Ghz, both of which will be up for auction by Ofcom in early 2013. Vodafone have stated on their site that they intend to acquire the 800Mhz frequency. We can therefor assume that O2 will go for the 2.6Ghz frequency.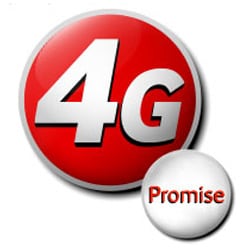 Both O2 and Vodafone have launched aggressive '4G promise' campaigns where they are each going to allow customers who are tied into a iPhone 5 contract to buy their way out early and at a generously discounted rate. The problem with this is, that even with the discount, the cost is more than double what Orange and T-Mobile are offering.
For Vodafone mobile phone contract customers, the 4G promise also extends to Samsung Galaxy S3 and Galaxy Note 2 devices.
We are hoping for a new ilk of 800Mhz and 2.6Ghz iPhone 5s to be supplied to Vodafone and O2 in time for their respective 4G switch on dates. Then again it wouldn't be surprising if Apple just decided not to provide a 4G compatible iPhone until the iPhone 5S (or whatever they plan on calling the next incarnation).
Nokia have already built two great Windows phones; the Nokia Lumia 820 and 920, which will come out of the box fully raring to surf at super speed on both 800Mhz and 2600Mhz frequencies. O2 and Vodafone should be stocking one or both of these devices soon. We can also expect that other manufacturers HTC, Blackberry and Samsung have already started following Nokia's lead in producing fully 4G compatible mobile phones for the UK market. In fact there are 4G versions of Samsung Galaxy S3, the Galaxy Note 2, Huawei P1 and the HTC One XL knocking around already – although they are not yet available through either Vodafone or O2.
A final word of advice for anyone who wants to avail of 4G immediately once it becomes available on Vodafone or O2: Ensure you are not tied into a contract on a 3G-only mobile phone in summer 2013. You can do this by either switching to a 30 day SIM only contract on your existing 3G handset if your contract has already expired or by taking out a new contract on a 4G compatible handset.
When choosing a new handset look at the specifications provided by your chosen mobile provider and look for the word' LTE'. Then check to see what frequencies are listed. In the UK, you should aim for a handset with all three UK frequencies (800Mhz, 1800Mhz, 2600Mhz). Although your network uses only one frequency it might be wise to get the others in case you ever decide to jump ship and abandon network.
Fion has a strong background in both online and offline design and development. He has worked closely with one UK mobile telecommunications giant and has always had a keen interest in technology and gadgetry of all kinds. In is spare time Fion is an editor and writer for www.GizmoBird.co.uk, a popular UK based mobile tech news and reviews site.