Since the economic downturn, time is something that a lot of people do not have much of. People are forced to work longer hours, but get very little in return for their extra hard work. For this very reason, it makes sense to save time wherever possible. Even the smallest savings can make a day much less stressful than it really needs to be. In fact, our phones are one of the things that can really help us to save time on a daily basis. There are plenty of different ways to save time, depending on what your day to day tasks are.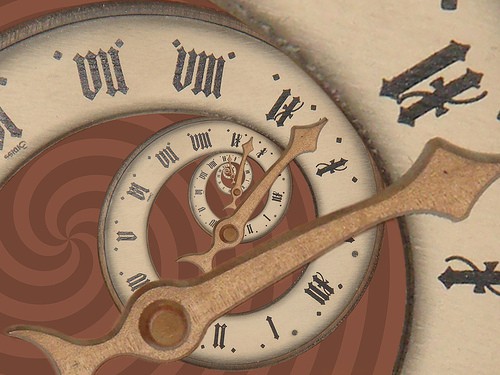 #1 Check Emails
We all do it. Once a day for most people, they check their emails. It might be on a personal basis, or for a business. The reality is that this could end up wasting a lot of time. Most people find that one hour is usually enough to get this job complete. Here is the thing though; this is an hour that could be saved. If you spend time travelling on buses or trains, you could be checking your emails on the move. Instead of getting up an hour early for work, or using the first hour of the day at work to check emails, check them on the move and save time every single day!
#2 Use A Diary
Some people use diaries and some people don't. One of the reasons that a lot of people don't use diaries is because they find that carrying them round on a day to day basis can be incredibly annoying. Of course, when the diary is built into a phone, then it is a different story. It doesn't cost anything and it certainly doesn't weigh anything. You can now keep organised on the move, by using a downloadable diary application. Plenty of these applications can be found on the internet.
#3 Check For Jobs
So, you are searching for a new job, but you end up staying up until midnight every day. Here is the thing; you can search for jobs on the move. Instead of wasting that 1 hour lunch break in the cafeteria, why not search for some jobs and make some applications. There are hundreds of different job websites to choose from such as Indeed and Monster. They have thousands of open positions available and the best thing is; you can apply for these jobs online!
#4 Shopping
If there is one thing that most people would agree that they do online, it is to shop on the internet. There are literally thousands of stores online, in a range of different niches. Whether you want skateboarding shoes or a new laptop, there is a store online that can help. This is something that has become popular simply because the cost of purchasing items online is incredibly low. In fact, it is much lower than the high street, with savings online of 25% and sometimes higher, it makes sense to do your shopping online with your phone on the move.
Alex has the new BlackBerry Z10 and loves it. He is an enthusiastic blogger that enjoys writing about anything to do with technology. Whether it is an article related to deciding on a SIM only contract or pay as you go deal, or a blog post on how to save money when purchasing a phone, he has written it.