It seems that everything is revolving around the internet these days. A while ago, the web was meant for companies and small business that needed to reach out to clients on the other side of the globe. Today, even a 5 year old child is on social media, busy updating how their day was, what they did and what they did not do etc. Even with the launch of smart phones, web communication is set to escalate even further. However, the big question is this? Is it going to be any cheaper?
While you may think that you are doing injustice to your broadband connectivity by shifting, continual use of the same broadband might cost you even more than you thought, now that the average prices are threatening to edge up. And line rental costs are also increasing as the days go by. According to broadbandchoice.co.uk, the increment is estimated at 24% over the last 3 years.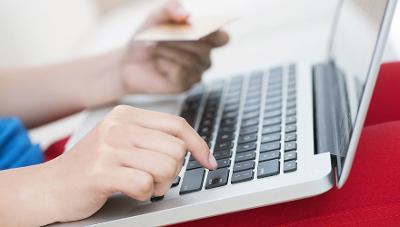 So what do you say? Is there any way to find the best broadband deals to subscribe to? The answer is a big "YES", but only if you follow the points below.
1 Bundling
Bundling is the best way to go because they discount services sold in groups. Before choosing a package, it's best to evaluate what your current TV, phone and internet bills are. Once you know what you are spending, you'll be able to know whether or not you need a bundle right off your finger tips.
2 Download allowance
Your online habits are an effective way of gauging the cost of your internet usage alongside knowing which package is suitable for you. If you are a heavy internet user, say, you download movies and other big files from time to time, you definitely need a package that starts with the word "unlimited". This way, you'll download your stuff without having to break the bank.
3 Consider your needs
People have various schedules. One may find it appropriate to make a call throughout the days of the week, while another one only calls in the evenings or during weekends. The former needs a package that matches his busy call schedule. On the other side, the latter only needs an evening and weekend call package.
4 Speed limits
Speed makes a huge difference. Anything below 14mb will keep you waiting for hours before a file is downloaded. I believe you don't have much time for that. If there are multiple users browsing simultaneously, it might affect the operation of your network if speeds are below 14mb. So this is a priority.
5 Fibre optic
Fibre optic networks are the fastest. We can now enjoy 4G networks which not only are super-fast, but convenient as well. And it's not costly either. It's a safe bet for online gamers who get tired of waiting for the content of web pages to buffer. Bandwidth is what matters here.
6 Be thankful
Lastly, it takes courtesy for the person on the other side to feel encouraged to do their best in delivering quality services and they may have options on what they offer you. You can also get the best broadband deals by calling to have them suggest other options that are relevant to your needs.
Indecision is one of the greatest enemies of human success. Don't hesitate to make a decision here. After all, you are the only person in charge of your money. You can only manage your broadband bills with the above tips.
The writer, Keith Daniels, loves to blog about websites, servers and broadband Internet. He shares great insights about cloud servers and types of broadband connection that best fits a company or an individual. He is presently connected with NZ broadband plans.