Although Pakistan is not behind any other country enjoying a continuous progress in technology nor Pakistani youth is behind the tech savvy youth of any other country, but even then there are so many things which are actually so basic, but we are lacking behind in them. One of those is the early and easy availability of smartphones in Pakistan. There is no doubt that whatever technology may get launched anywhere in the world, that hits Pakistan as well. According to statistics, internationally, there is about 79% of boom about using a smartphone, but in Pakistan, out of 104 million mobile users, just 5% users are using Smartphones which is very low as compared to international figure.
Now a question may hit your mind that what is the reason behind this? So here are the major reasons due to which Smartphones are not in approach of everyone in Pakistan.
Late Arrival and Expensive:
Whenever a Smartphone is launched in the USA or any other country, it takes a couple of months to reach in Pakistan and sometimes even a year and even after arrival, the price of those smartphones never lies under the budget of a common man.
Price Difference: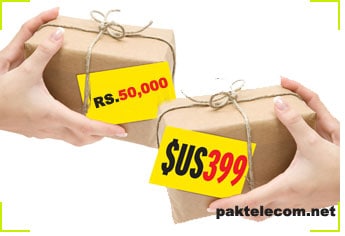 The currency difference also plays a vital role because if the price of a Smartphone is $150 in USA, when it will reach Pakistani markets, it will cost much greater than its original price due to addition of custom duties and other charges which importer has to pay before making it available in markets. Means the original price will be just 15,000 PKR, but it will be sold in maybe 20,000 PKR.
Whatever latest model you may want to purchase, you will never get that below 50,000 PKR which is a really unaffordable for a common man.
Role of Cellular Companies:
In countries like USA, UK e.t.c everybody can use a Smartphone by getting that on a contract with any leading cellular company. In this way, the customer doesn't have to pay the full price of Smartphone and he keeps paying a small amount of company on weekly or monthly basis. It makes it very easy to use Smartphone even if that person doesn't have much amount to purchase his own Smartphone.
Although Ufone, Zong and Mobilink launched few mobile models, but those business class models could not get a very positive response from the public.
Lack of 3G Availability: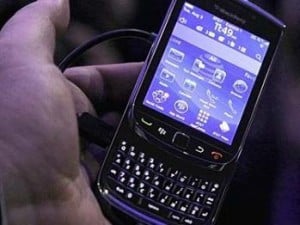 Whenever a person wants to purchase a Smartphone, one of first thoughts those hit the mind is value added services provided by carrier companies which can be enjoyed by owners of just 3G enabled Smartphones. Whereas in Pakistan, we are still waiting for the availability of 3G technology. The guys who understand the benefits of 3G technology, this point is their major criticism whenever they think to purchase a Smartphone.
Lack of Interest In Using Latest Technologies:
Nokia has the biggest shares in Pakistani markets and majority of Pakistanis have a cell phone of Nokia with a classic design of number and a small screen above them. In Pakistan, almost everyone has cell phones with physical buttons and basic functions. So when they use a smartphone with so many advance functions and touch screen, they find it difficult to use and ultimately they prefer to keep using that button phone.
We can say that lack of interest in the latest technology and lack of that geek nature of keep using a latest gadget until they get mastery on it is also major factor due to which smartphones could not make their place in peoples' hearts.
Although the graph of Smartphone users in Pakistan is exponentially increasing, but PTA and cellular companies in Pakistan need to work harder for easy and immediate access of everyone on smartphones. Moreover, the last reason we mention is the major hurdle which can't be resolved without giving such peoples' time and organizing campaigns on the use and benefits of using smartphones.