The CES show, the gold standard in the world of Tech Geeks, was here to ring in 2012 with a splash. Sony, a leading manufacturer of cameras for everyone from amateur to professional, unrolled a selection of groundbreaking new cameras at the show. The Sony camera forum features a full run-down of Sony's latest and greatest products.
Sony Alpha NEX Camera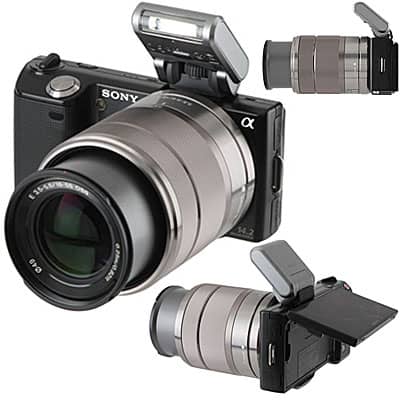 The photography world has been buzzing since mid-2010 about Sony's latest collection – the Alpha NEX series. The camera's compact size is revolutionary, and it doesn't carry the SLR's in-body stabilization units. The NEX cameras also use E-mounts, or new electronic mounts. The camera also features metal-bodied lenses and a built in user manual in addition to Sony's standard description of settings. The NEX-3 and NEX-5 saw so much success that Sony is now producing the newest addition to this collection, the NEX-7. Its basic specifications include 24.3 megapixels, up to 10 fps shooting, sweeping panorama, and other features. The Sony Alpha camera forum has the entire rundown and expert opinions on Sony NEX cameras.
Sony Cyber-Shot Camera

For the average amateur who snaps pictures in order to preserve memories, Sony offers the Cyber-Shot, an excellent point and shoot camera. They have unveiled four new inexpensive compact models for 2012: the W670, W630, W620, W610, and S5000. The W670 and W630 offer 16.1 megapixels, while the rest offer 14.1 megapixels. The W670 and W630 also feature image stabilization technology, which the other cameras don't.
The new point and shoot cameras all offer Sony's excellent sweep panorama technology. This allows the photographer to take a 360 degree panoramic photo by holding down the shutter while sweeping the camera around. Photos taken by these cameras are kept sharp with features such as face detection and others. Users can also add some creativity to their photos with color settings including Partial Color, Soft High-Key, Toy Camera, and Pop Color. As with all of today's cameras, all of these models also take videos, with varying quality. As to pricing, the W610 will go for $110, the W620 for $120, and the W630 for $150.
Sony is also hinting at some more surprises for 2012 with camera models DSC-HX10, DSC-HX20, and DSC-HX200. As of yet little information has been released about these proposed new Sony cameras.
Sony is making a strong imprint on the photography community and consumers as a whole with their selection of new cameras that look to please every user. Tech geeks and photographers alike will anxiously await more details of new cameras as they are rolled out.