Since Salvino D'Armate first invented spectacles around 1284, eyewear has come a long way. Although glasses are still the most popular way to correct vision, recent decades have seen the development of contact lenses, prescription sunglasses, and laser eye surgery.
While the eyewear industry is no stranger to new innovations, the latest news is that Google and others are working on augmented reality eyewear. This could potentially bring about the biggest change since spectacles were invented nearly 800 years ago.
The biggest change will be what Eyewear is used for.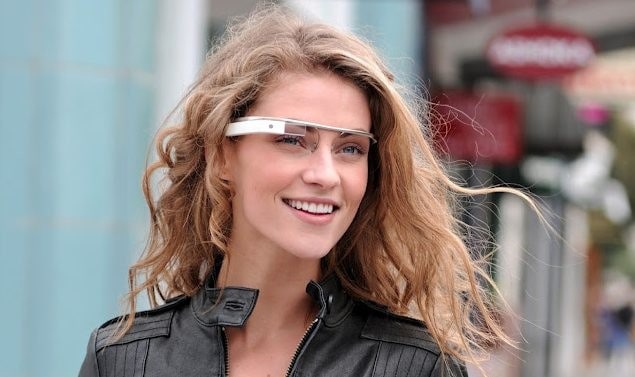 Historically, it has been used for two things: vision correction, and eye protection. But this looks set to change completely, as glasses and contact lenses are set to change the way we interact with the world.
While there is the danger that technology will be taken too far, there are many benefits. Gone will be the days when you had to rely on a map on your phone to find your way around. Navigation looks set to get a lot easier as directions are displayed right in front of your eyes.
It could also potentially revolutionize the way people communicate. Although video calls are already common, telephones are still by far the most popular form of communication over distances. From the preview videos of Project Glass, it looks like video calls could be a major feature.
It's likely that the eyewear industry won't be the only one which is changed forever by this new technology. Technological advancements are constantly breaking down barriers between industries. The mobile phone industry has merged with gaming, photography, email and many more industries. It's not a far stretch to assume the same will happen with eyewear over time.
With the ability to display information on a lens, the education industry may be changed forever. Imagine going skiing, and learning through the ski goggles where you should go (thus avoiding any dangerous areas you're not ready for!), and how to improve your skiing. Oakley, a very popular eyewear manufacturer, is already working on augmented reality ski goggles, which they have called Oakley Airwave.
While Google is currently working on augmented reality in a pair of spectacles, it's thought that this technology might be applied to contact lenses in future.
Already there are researchers working on integrating nanotechnology with contacts. At the University of Washington, scientists are trying to create a contact lens which can monitor the wearer's health. This will be particularly useful for people with diabetes, as it can monitor their blood sugar level and potentially administer penicillin.
So what is the future of the eyewear industry? The days of it being used only for vision correction and protection looks to be coming to the end. While glasses, contact lenses, and sunglasses will still perform these essential functions, it will be alongside additional benefits. They may be able to monitor health and administer drugs when needed.
Eyewear will change the way we interact with the world, as more technologies are incorporated into eyewear.
Jon has an avid interest in technology and future gadgets. He writes for Lenstore, which is a UK contact lens website and optical advice provider.