Link building is one of the best ways to drive the traffic to your website. In this process, you create inbound links to your webpage to increase visibility, credibility and awareness of your business among the millions around the globe. There are numerous link-building techniques that can make your website popular. Link exchanges or reciprocal links is a technique in where 2 websites share links each to each other. You can also submit content related to your niche (along with links) to popular article directories or write newsletters to get indexed by search engines.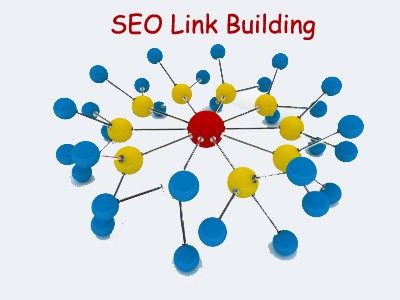 Whenever a user enters a text phrase into a search engine, it evaluates the pages that relate to that query and returns the best possible results in front of the user. Two things that play an important role in this process include the link profile of the website containing the text phrase being evaluated, and the link profile of that page itself. Remember that a webpage with the better inbound link profile will get a high rank.
There are various efficient link building strategies that can help your website get wider search engine exposure:
Focus on your Strengths Instead of Weaknesses:
Reusing the best content on your website that has been driving maximum traffic to your business makes an excellent way to enhance your visibility among innumerable potential customers. Instead of writing some useless stuff and submitting it to the article directories, focus on the best content on your website for easy backlinks. You can write old articles from a new perspective or take your old infographic and rewrite it as an article to promote your business. It also makes a good idea to hire a freelance writer and ask him or her to rewrite the content for you.
Check your Rankings on a Regular Basis:
Make sure that you regularly check your rankings on your high-performing articles for the relevant keyword phrases. Re-optimize for terms you're already ranking for. Try to get the main keyword phrase in anchor text links to the page. If there are new phrases that you think will drive traffic for you, insert them in appropriate places in the article. It also makes a good idea to add internal links from other pages on your site to those pages with appropriate anchor texts.
Get Links and Referrals from Previous Linkers:
Those who've linked to you in the past are more likely to link to your website again. Ask them if they know any other business that is interested in your niche. Make a list of the names you get from previous linkers and contact them on a personal level.
Ryan Cote has been in Search Engine Optimization longer than 10 years and is now working as a Project Manager at Ballantine Digital, a New Jersey SEO agency, providing social media marketing services.