Pakistan Telecommunication Authority seems to have obtained the instruction from Ministry of Information Technology (MOIT) for making planning for auction of third generation (3G) cellular licenses, mentioned bye an announcement from PTA . This news is confirmed after a lots of setbacks and after that positive affirmations.
Announcement declared that PTA has become intending to Auction Frequency Spectrum for Cellular Mobile Broadband Solutions and license is going to be technology basic and the licensees have the ability to set up any technologies including 3G / 4G / LTE / almost every other upcoming technologies.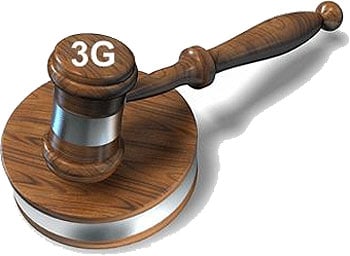 The information Memorandum (IM) with regard to auctioning procedure has been made by PTA. The auction will probably be organised tentatively in March 2012 in which specific timetable will be released later on.
The auction method is going to be supervised by way of a joint professional group (Auction Supervisory Committee) containing public sector stakeholders, which include reps of Ministry of Finance, Ministry of Information Technology, PTA and FAB etc.
PTA has got constituted an exclusive panel in making formulations to carry out the auction within the most possible transparent method.
For the consciousness and knowledge of prospective traders, PTA is additionally preparing to maintain Investors Conferences in Karachi and Islamabad. Worldwide Road Shows may also be arranged. The actual agenda for this auction could be presented in the near future, explained by PTA.
It can be important to say that the release of Cellular Mobile Broadband solutions in Pakistan will start a whole new financial cycle in the country and accumulate wonderful benefits for the nationwide economy. It will likewise usher in new trend for growth of a wide variety of new apps for data intense value added services. This can significantly match the condition and needs of Cellular Mobile Phone users and experts who are excitedly looking forward to this particular service.