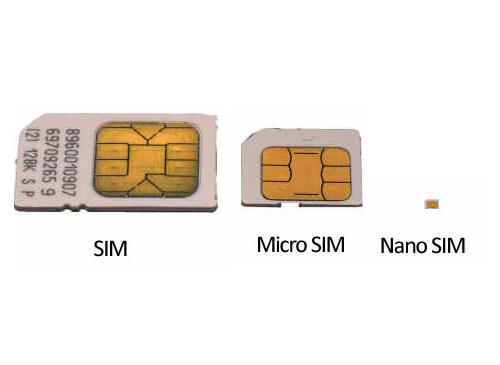 The iPhone 5 has been released by Apple freshly and it comes with a nano-SIM card rack rather than the standard SIM in order to enhance design and style as well as to encourage the skinny variety element for the brand new gadget.
Regular SIMs cannot be be used with the iPhone 5 and in Pakistan so many people are searching for genuine alternative for this. Pakistani Cellular Companies are taking immediate measures to make sure of Iphone 5 in Pakistan.
Nano Sim by Mobilink
Mobilink wins the Race and it has introduced the supply of Nano-SIMs for their users throughout Pakistan. Mobilink Introduce Nano Sim last month on 26th September 2012. Mobilink customers can go to the customer care center and present their particular normal Sim card substituted with the brand new nano-SIM.
Nano Sim by Ufone
Ufone is little late from Mobilink but still on second position and brings it on October 3, 2012 for their users. Ufone Nano SIM's can be purchased in specific customer service network locations within Islamabad, Lahore & Karachi. Ufone declared that Nano SIMs is going to be offered around the price of regular SIMs, i.e. Rs. 100 per Nano SIM.
Nano-Sim by Warid
Today October 22, 2012 Warid Telecom has announced the availability of this sim card. Its available in few selected customer service centers in Lahore, Karachi, Islamabad, Sialkot, Multan, Faisalabad, Gujranwala and Peshawar.
Best Solution – Make your Own Nano Sim
However Telenor and Zong does not have any announcement in regards to this. Hopefully they will certainly take action quickly for their potential customers. There are lots of Sim cutters can be found in Market, Please take a look below for Top Cutters.
<A HREF="http://ws.amazon.com/widgets/q?rt=qf_sp_sr_cw&ServiceVersion=20070822&MarketPlace=US&ID=V20070822%2FUS%2Fteleandtechne-20%2F8010%2F28fe62d9-5ae3-40df-af5b-8eb68a84d371&Operation=NoScript">Amazon.com Widgets</A>