Many persons don't know about this amazing news. Google has released its latest Free SMS service through the Gmail. This program makes a way for people to send messages to mobile phones from the Gmail chat window.
This service has been around since the United States and several other countries almost one year before, This service has recently released and accessible for Pakistani users.
You can send free sms text message to any mobile operators throughout the world easily from your computer. In Pakistan free sms service is available in following networks
Mobilink
Telenor
Ufone
Warid
Google has released the Free SMS service for all cellular operators in Pakistan except of Zong. We hope they will definitely list it in the near future. Click here to see all supported networks.
How to Send Free Sms
Go to Search Box of Gmail Chat window (from left side) and Enter the mobile phone number
Simply click on "Send SMS" and then the small windows move the message.
Gmail will ask you to allocate a name for the number, to make sure that next time you do not have to enter the mobile phone number again.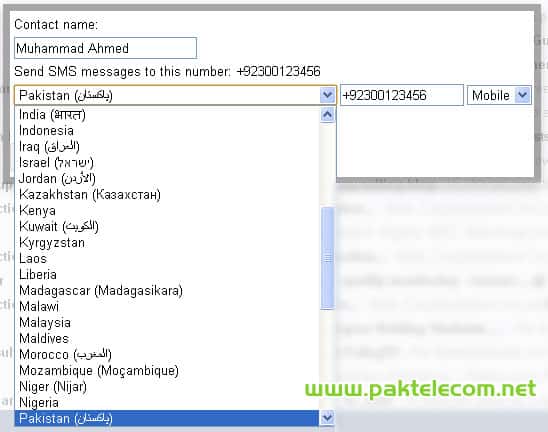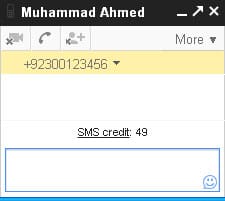 To reply to these types of SMS sent from a computer, receivers have to just hit the "reply" button from the cell phones You will receive the message directly into the Gmail chat window. Gmail will also save this conversation in Chat history record.
To Save this particular service from spammers, At the moment You will get only 50 SMS credits, each sent SMS will cost you one credit and if the user reply to your message you will get 5 credits subject to the maximum level being 50 SMS at any given time.
How to Increase Sms Sending Credit
It's a simple technique which you need to remember that if you want to increase message credit limit, you may always send a Text message to your personal mobile phone, after which you can reply to that SMS several times. Each time you send a reply , your SMS credit is without a doubt will increased by 5. You will pay only to your mobile phone operator and standard charges will apply.
Sms Charges
This service is 100% free there are no charges for sending messages from Gmail. However, If user reply from mobile phone then standard charges will apply.
When your SMS credit becomes 0 (zero) you don't need to worry it will increase again to 50 after, 24 hours later.