Just like any other industry today, the field of accounting has greatly benefited from the recent advances in technology.
Since its early history using the abacus, the world of accounting has become more in tune with the needs of the times through the advent of accounting software that aims to simplify the complicated and difficult task of accounting. But as technology is always evolving, accounting software users are often faced with the task of upgrading their new software, which can be pretty tricky and at times a bit intimidating.
Accounting Software Mistakes to Avoid at All Costs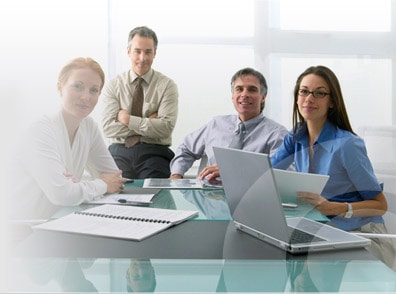 Updating your accounting software can mean more productivity and fewer work hours for you. No more searching through piles of different Excel files and no more overtime work trying to balance your spreadsheet. But as updating your software can sometimes lead to more headaches, we suggest keeping in mind these tips to ensure that you avoid the most common pitfalls involved in buying software.
1.    Poor understanding on what your business needs – given the fact that there are a number of bookkeeping programs choices available today, it is easy to get confused by one that seems to offer the most promise. The problem with this however is that different programs are designed to address specific needs, so before you even begin to drown in different accounting software solutions, it is first important to determine what your business needs. Take note of the functions that you need and find a system that can best address these issues.
2.    Lack of software flexibility – many users fail to take into account the importance of an easily manageable and flexible database. A quality database is one that allows you to acquire a platform that has very minimal downtime which leads to improved performance. When choosing a proprietary database, always verify that it is compatible with some of your most common office applications such as Word and Excel.
3.    Inferior scalability – in accounting terms, being scalable means that your business can more than double its size in a matter of hours; likewise, scalable bookkeeping software is a program that can handle the growing requirements of your business without needing to purchase new software. This feature is especially important for growing businesses which are more likely to need more storage and transaction space in the near future.
4.    Limited integration capacity – purchasing a program that cannot be integrated with other accounting systems is a complete waste of money. Why invest in a something that can only stand alone? Accounting often works alongside other systems, and if your software cannot cope with this requirement, then you will need to buy another one, which is not just costly but also very frustrating.
5.    Not compliant with industry standards – software also needs to adhere to certain industry standards that include vendor certifications for MS Windows, Office and NT. When choosing specific software, make sure that it is compatible with your existing operation system and can also be used for other servers.
6.    Pricey software – it is a common assumption that the pricier the software, the more sophisticated and effective it is. This may not always be true, especially with accounting software. Rather than look at just the price, focus more on its features and benefits.
We love our software at AccountingDegree.net almost as much as we love helping folks get an online accounting degree. If you're interested in an AS in accounting online feel free to stop by.
Incoming search terms:
accounting
images of accounting pictures
images of accounting
accounting pictures
accounting software
images of accounting software
accounting wallpaper
cannot find server comnet
software images
software accounting wallpaper