Close on the heels of the Blackberry Z10 launch comes the latest Samsung Galaxy S IV. The first look of both the smartphones shows them to be almost identical in design, dimensions and functionality. But the diehard fans of Blackberry and those who have never moved away from Samsung will not agree on this score. So let us study the mobile phones and see what's special about each brand.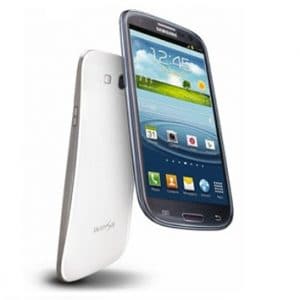 Design and display

For those who prefer a smaller model, Galaxy S4's larger size could be a deterrent. BBZ10 is very obviously smaller but surprisingly heavier. Also, S4's touchscreen has a tendency for "saving" fingerprints which is not an issue on the Z10. Despite this, S4 screen is something to be envied where the display characteristics concerned.
BBZ10 touchscreen has a resolution of 768×1280 which is far less than the 1080×1920 pixels of S4. The 13 Megapixels camera as compared to 8 Megapixel of the Z10 will obviously produce better pictures. The colors are brighter and contrasts are sharper on the S4. The camera on S4 also has wide-angle capabilities. Even if you didn't know these tech details, just looking at the two phones gives you some idea that the videos on S4 will be better than on the Z10.

Looking behind the handsets
The BlackBerry 10 operating system is a giant leap for Blackberry but doesn't really match the immense capabilities of Samsung's Android Jelly Bean 4.4.2 OS. Android JB has some apps and features that are no match even for some of the Apple products. Its TouchWiz Nature is a superb customization and personalization tool that will please even the fussiest smartphone users.
The Galaxy S4 software comes with the S Health app that has a built-in pedometer and tracks your exercise and diet routines. The HomeSync offers buyers free 1TB space in the cloud. BBZ10 has yet to reach these realms of functionality. The internal memory of 16GB expandable by 2GB is identical in both the phones. Where S4 beats Z10 (yet again!) is in the Dropbox storage capacity of 50MB which is in addition to the cloud storage.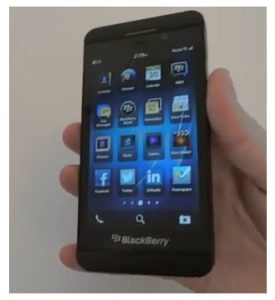 BBZ10 has great connectivity with its dual band network support, Bluetooth and Wi-Fi capabilities. Galaxy S4 has Wi-Fi Hotspot functionality over and above the rest. S4 is designed perfectly for a person who is also on the go and needs constant wireless connectivity, whether for work or entertainment. Z10 too provides better connectivity compared to its predecessors.
Where Galaxy S4 and BBZ10 match perfectly are in their organizers, voice enabled functions and the predictive text. Of course, S4 has additional Swype keyboard besides the usual Android one but the difference between the two phones on these issues is marginal.
When you compare BlackBerry Z10 and Samsung Galaxy S IV, the two phones look very similar. So if you are a BB fan you will be happy with its advanced features. Hat's off to BB for at least trying to match the smartphone demand. But if you have no such loyalties and want a smartphone with state-of-the-art features then Galaxy S4 will give you more pleasure.