The competition in the field of information technology is one of the reasons why every IT professional should able to illustrate his or her skills via possessing IT certifications. Computer certification is one of the common requirements that your prospect employer will likely to look for you. This is because being certified gives you the opportunity to have more chance to land a job.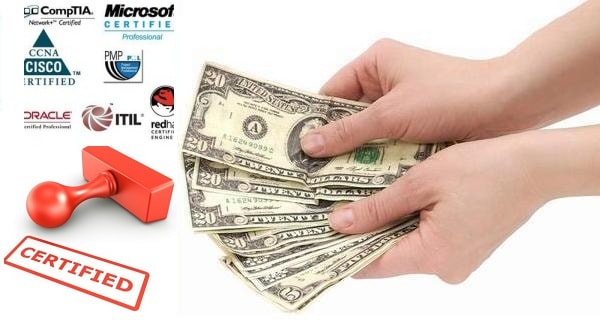 According to Prepnerds Looking at the list of the highest paying certifications for 2014 is perhaps an effective way to assure that you can get the right credential that can help you succeed.
ITIL
ITIL or Information Technology Infrastructure Library is one of the highest paying certifications for 2014.This certification offers various levels of recognition from Intermediate, Foundation, Expert to Master. ITIL certification is an effective credential that can help an IT professional to administer a particular IT department. It is actually focused on how a certain IT professional can become more efficient. The professional with ITIL certification is known to enhance the service of a company's operating cost. You can also get higher salary as compared to other IT professionals.
CISSP
CISSP or Certified Information Systems Security Professional is also one of the highest paying certifications for 2014. This credential is applicable for IT professionals who have at least 5 years of experience and knowledge in Information System. The interested candidate for CISSP certification should be familiar at least 2 of the 10 domains of Information System.
The following are 10 domains of the CISSP certification
Network architect
Director of security
Chief information security officer
Security systems engineer
Security analyst
Security architect
Security auditor
IT director or manager
Security consultant
Security manager
The process of CISSP certification assures that the IT professionals have the right competency in managing danger innate in doing cloud computing security, business online, mobile device security as well as application development security.
CompTIA A+
A+ certification covers the basic maintenance of PC, laptops, mobile devices, operating systems, general networking and printers. This is a vendor-neutral certification and good for 3 years. The holder of the certification should retake and attend the required training to recertify.
A+ certification is also one of the most in-demand certifications for most IT professionals. This certification is offered for IT professionals who wish to have more opportunities in the field of information technology. Even if it is basic certification, it is still one of the hottest certifications in 2014. Some of the IT professionals who will benefit from this certification are IT support specialist, IT support administrators, IT support technicians, Field service technicians and technical support.
It is not easy to become certified especially if you want to get the highest paying certifications. The exams for these certifications are not easy to pass. You need to study hard in order to pass the certification exam. After passing the certification exam, it can be your main credential to become as one of the most dependable IT professional.