Out of so many famous internet speed testing services on web, speedtest.ptcl.net is also a famous one, but unfortunately it will be expired after 9 days and there is still no news from PTCL officials that PTCL will renew this license costs $495 or not. The most astonishing fact is that when we call in broadband section by dialing 1218, PTCL officials were saying that they are not aware about the expiry date whereas it is clearly mentioned in red color on top right corner of this application on this URL.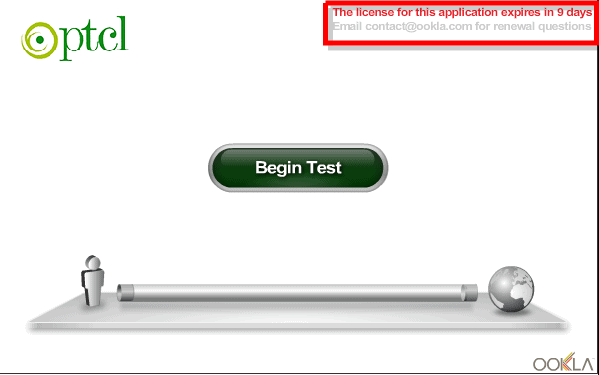 PTCL actually purchased this speed test chekcer service from a US based company named ookla which provides a license of the speed test on $495 for just one year. We also tried to contact with officials of this company, but they denied to disclose any information about their client and we really appreciate this professional behavior.
Every internet user always expects a bullet fast data rate from their ISP (Internet service provider) against the fee they pay every month. So they reserve the right to keep a check on their internet speed that ISPs are providing them. So services like these are very important and every ISP owner should have this widget on their official website so that users don't have to rely on 3rd Party services.
ISPs also remain in struggle to provide the best services to their customers, but still there is a lot of space for improvement. Moreover, it is also getting difficult for service providers to keep providing 100% flawless service to all of their customers due to the increasing number of users on a daily basis. This is the reason most of users receive comparatively lower speed during the working hours.
This will remain a question that they will renew the license to prove themselves a dedicated organization for their customers or will show a lazy behavior and won't care about the license.
Whatever PTCL will decide that will be a decision by an organization and they do have right to take decisions independently, but at least they should keep their customers aware prior than the implication of any decision.
We will keep you up-to-date with any decision they will make. Stay tuned to PakTelecom.net